Hunting is a passion. To succeed in giving a singular soul to a place is an art. Antiquarian and interior designer for more than twenty years, Emmanuelle Vidal imagines and designs unique worlds for individuals and professionals. Her know-how is expressed as much in the decoration of living spaces as in the staging of furniture for hotels or any other brand wishing to create a chic and inspiring atmosphere. In collaboration with a team of faithful craftsmen(cabinetmaker, upholsterer), she thinks about the best combinations of furniture, lighting, colors and materials to satisfy her clients' requirements. Emmanuelle puts her taste for 20th century decorative arts at your service to give personality to your interior.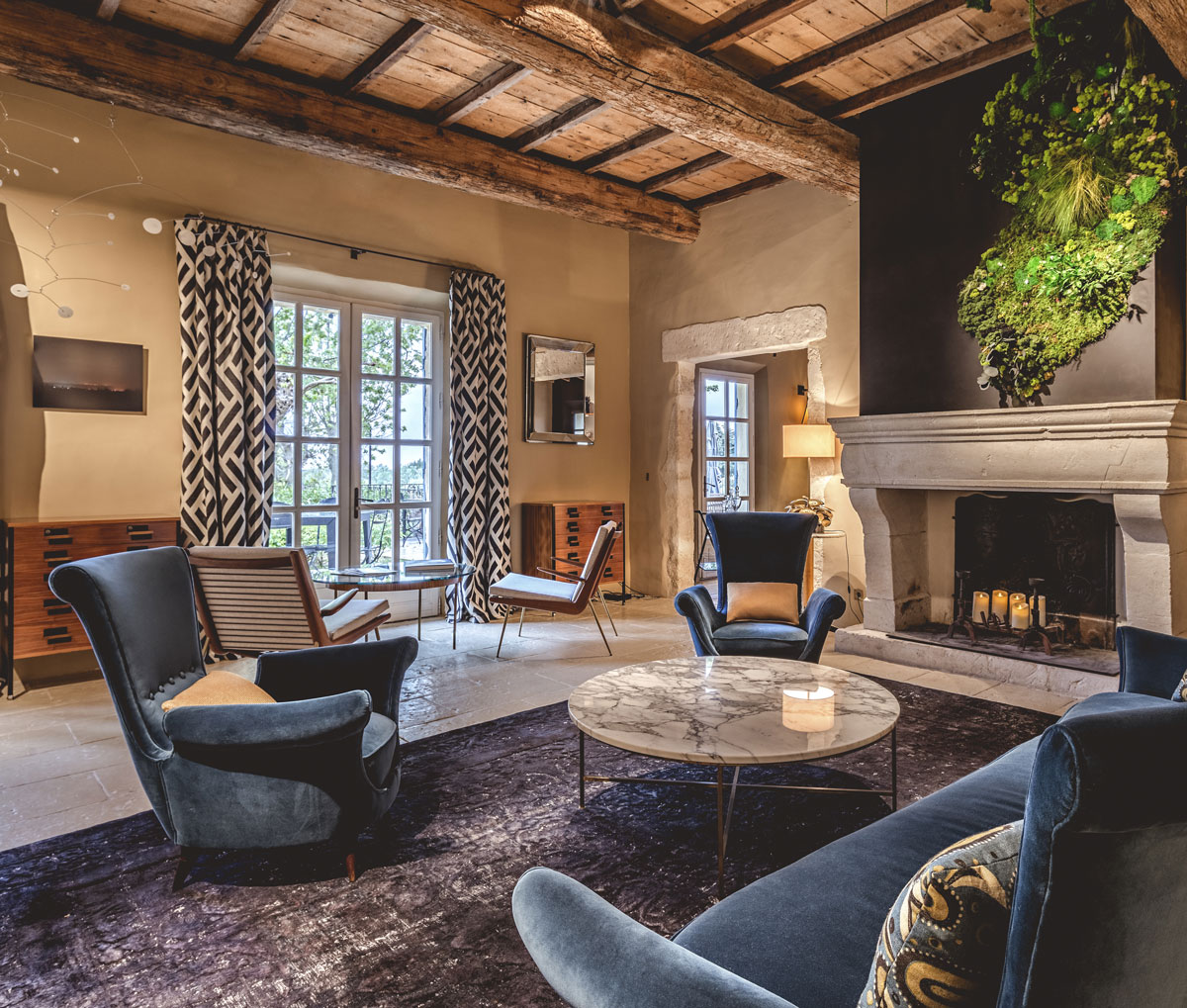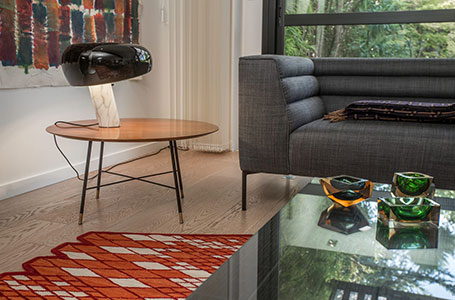 The styles are mixed with panache, between contemporary furniture and vintage furniture and objects from the 50s and 60s.
Read more "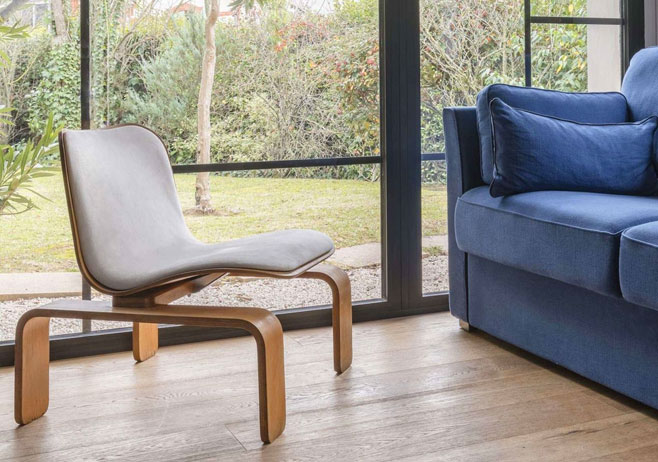 A former pool house adjoining a summer kitchen, converted into an office and lounge. The idea: to give life to the heart of the garden.
Read more "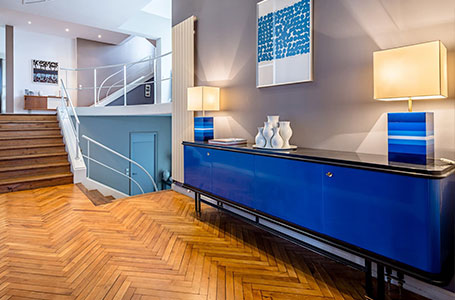 A place with magnificent volumes and oak parquet floors that give a fluid impression to the different spaces.
Read more "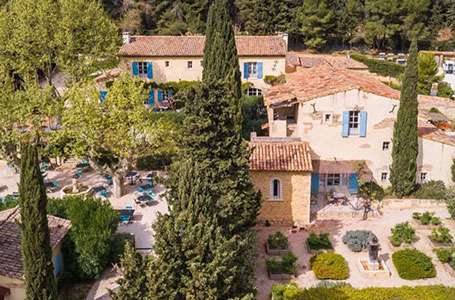 A hotel like no other, where almost two hundred pieces from the 50s, 60s and 70s are available for sale.
Read more "